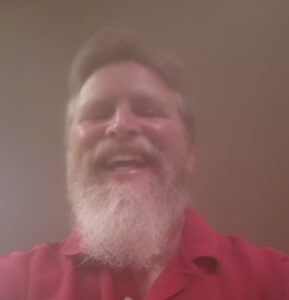 Chris brings a caring and pleasant personality into the therapeutic setting.  He works together with clients to develop a treatment plan tailored toward each individual's, couple's, or family's particular needs.  Mr. Moon combines empathetic listening with coping education tools.
Mr. Moon graduated summa cum laude, at the top of his class, with a Master of Science degree in Counseling Psychology from Central Missouri University. He has been a Licensed Professional Counselor in the state of Missouri for many years. In addition, he is a National Certified Counselor accredited by the National Board for Certified Counselors and a member of the American Counseling Association.
Chris works with a diverse population from childhood to adult.  His client's include those struggling with depression, anxiety, personality disorders, attention deficits, substance abuse and trauma.  Mr. Moon's framework includes an eclectic mix of therapeutic techniques including cognitive behavioral therapy, solution focus therapy, behavioral modification and prolonged exposure among others.   He is passionate about his work and enjoys it thoroughly.
Mr. Moon is on many insurance panels. Please check with your individual carrier for details about coverage. If he is not a participating provider for your insurance company, he will accept a discounted rate of $130.00 for the initial evaluation and $90.00 for each subsequent 45 minute session. To schedule an appointment please click the appointment tab on our website www.cornerstonecounselors.com or contact Chris at 816-525-5333 extension 6.
Email Chris